Book: Snow Balls
Series: Ball Games #2
Author: Andie M. Long
Genre: Romantic Comedy
Synopsis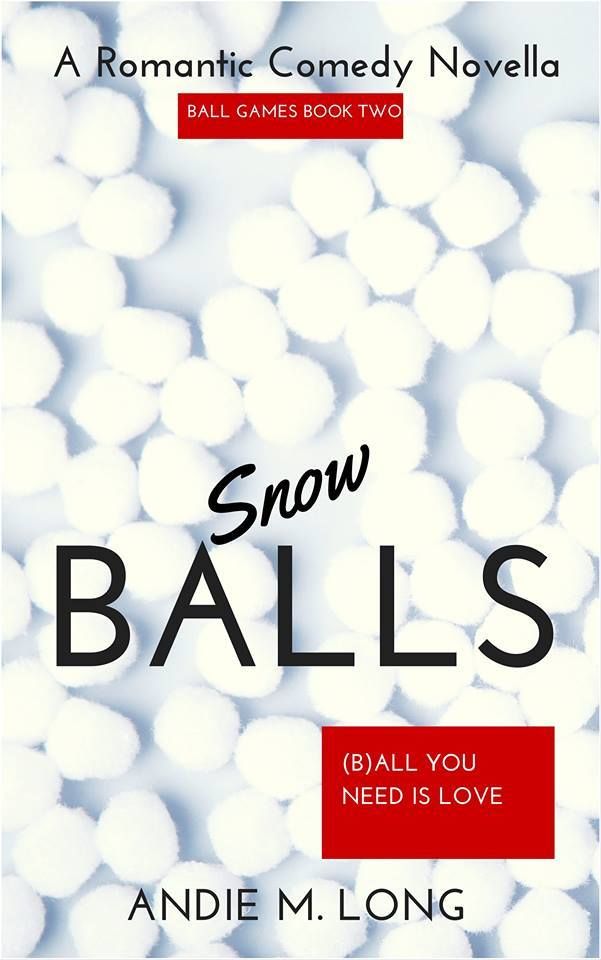 Tyler Turner has lived at home in comfort since birth. It's Christmas Day and his twenty-fifth birthday and he's just about to open his money gift from his parents ..

Dear son,
You are dear to our hearts and we love you. Happy twenty-fifth birthday. However as previously forewarned it's time to stand on your own two feet. Please take this letter as your Eviction Notice. You have three months until the twenty-fifth of March to secure new accommodation for yourself. Obviously if you decide to purchase, rather than rent, then as long as we can see the sale proceeding, the date of eviction can be lengthened accordingly. We, your parents will assist with this as much as possible. If you would like us to accompany you to look at properties or help you get a mortgage, you only have to ask.
The cheque should cover you for a month or two's rent or contribute towards legal fees.
We look forward to watching you on your next adventure as an adult.
Much love, Mum and Dad.

As Tyler gets over the shock it becomes a competition between Tyler and his mother Dora as to whether he'll stay or go. Friend Lindsay is on hand to help him until the offer of a promotion means she may be leaving too. Will Tyler grow up in time to make the right choices or will Jennifer Lambert and his gaming equipment continue to distract him?

*Complete with British/Yorkshire slang guide as an added bonus to teach you some new rude words ;)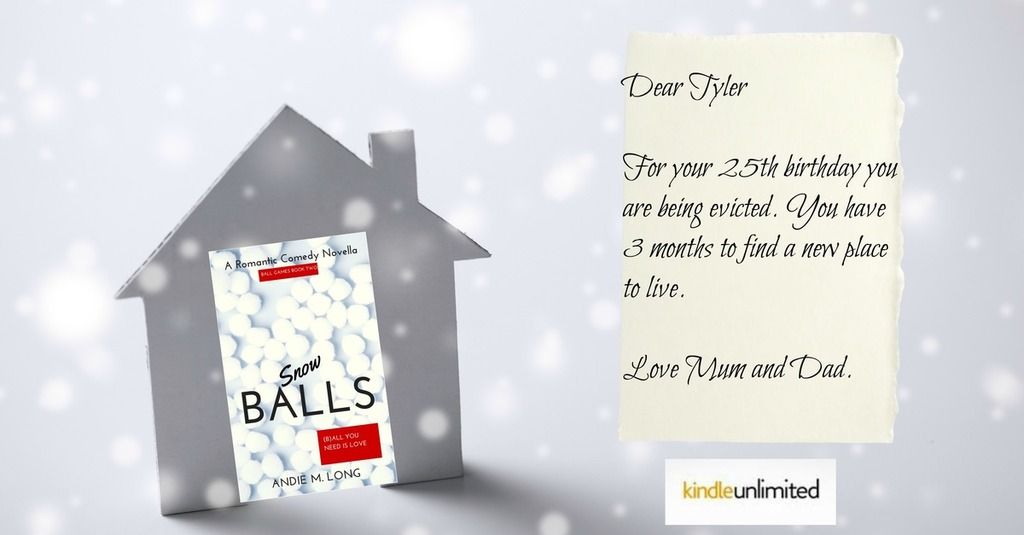 Purchase Links







Early Feedback


After reading the excerpt of this book at the end of Balls I knew I would love Tyler's story and it didn't disappoint I spent a lovely afternoon with the Turner family loving every word. ~ Our Kindle Konfessions

I'm in love with this novella series and think Andie is onto a complete winner here. I absolutely adore the characters and their witty, British style and slang. ~ Author Beth Ashworth

Andie is slowly making me a Novella convertee, this story was the perfect length to capture Tyler's story and I adored it from start to finish. ~ Gemma Reads Too Much

Clever, witty, funny and the language used was just so good. Such light and easy reading to help us forget about the strife's in life; I wish more books were like this. ~ Blissfully Bookerised
4 STARS
This story is brilliantly told.
Tyler a 25 yr old still living at home with his parents, working only a part time job and playing video games. With no ambitions of the future or to moving out
Tyler's parents have given 3 months to find other living arrangements unless he can convince them to allow him to stay.
I got lost in Tyler's world of trying everything possible to not adult ever. This is a story we all can relate to as everyone knows that one person like Tyler. This story is told with absolute humor and whit you cannot help get wrapped up in it! Tyler decides now is the perfect time to go after the girl he has his eye on what ensues from there is just down right funny! I cannot loved this story enough with his mother's plan to make Tyler stop taking her for granted and started pulling his weight around the house is cleaver,sharp and insightful.
This was another fun fast read I truly enjoyed and cannot wait t read more from this author!
Reviewed by Tracey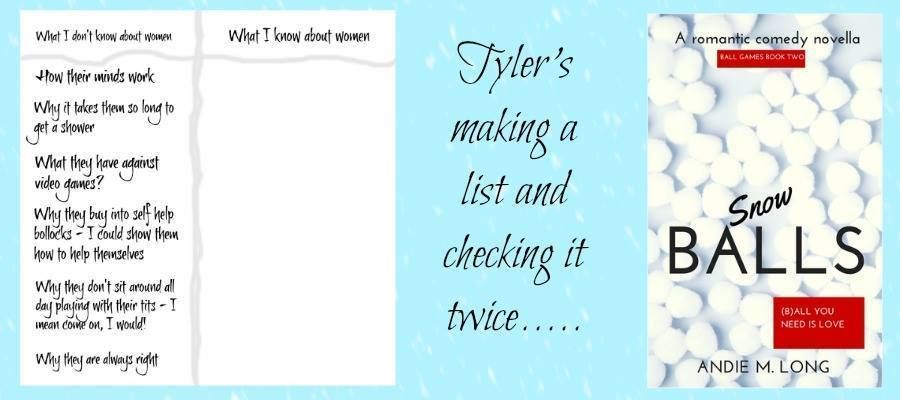 About The Author





Andie M. Long is the author of The Alphabet Game series, Underneath and Quickies. When not writing she can usually be found time wasting on social media. If you ever see her doing housework, step away. It means she's stressed! Prepare to meet the Turner Family in the Ball Games series in 2016 plus other works in progress.



You can stalk Andie Here: